Discover Summer
It is Seymour Library's mission to connect our community, to connect, engage and inspire. Seymour Library serves as the community's hub of learning and discovery by providing dynamic resources and experiences.
1 event,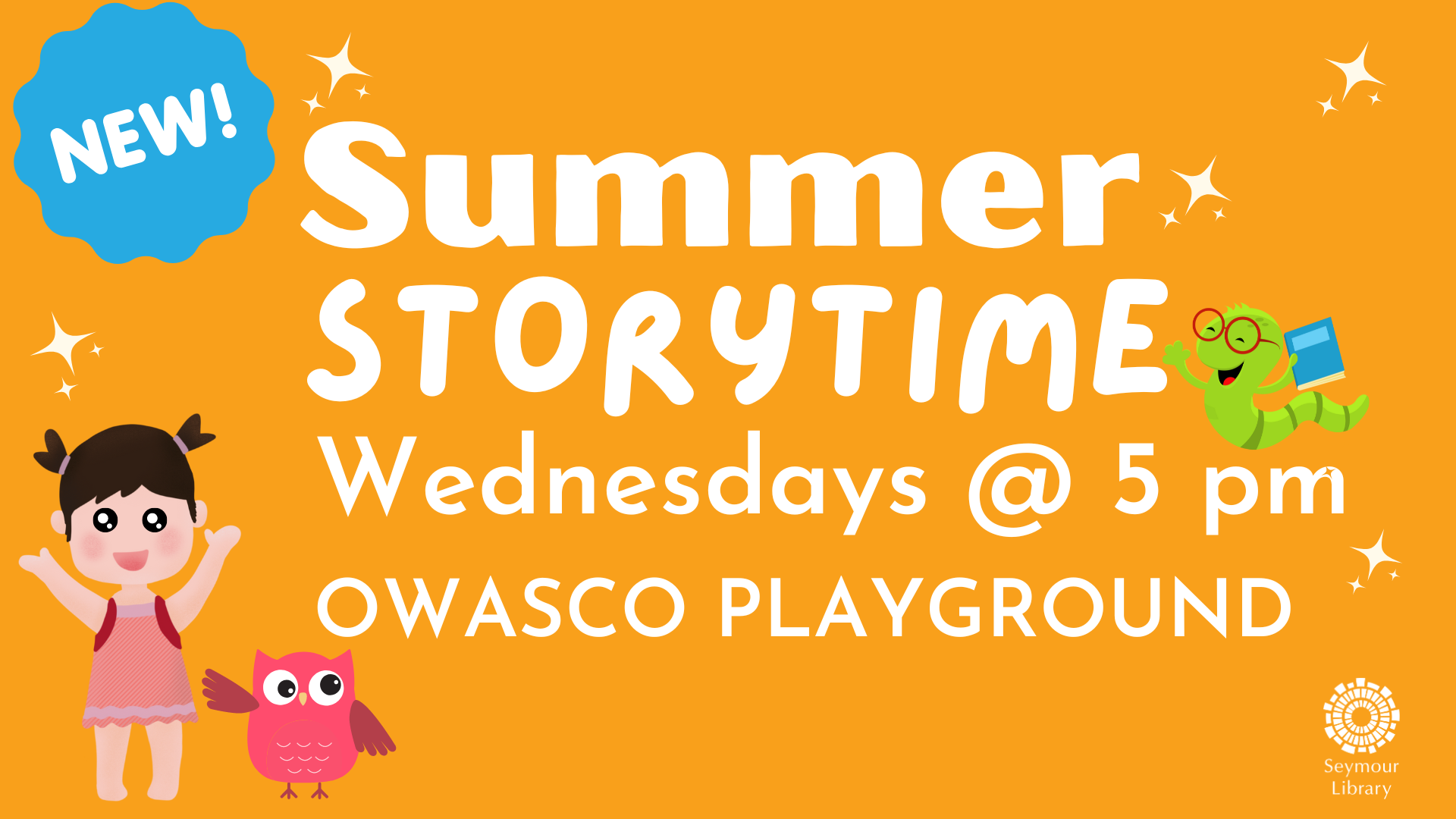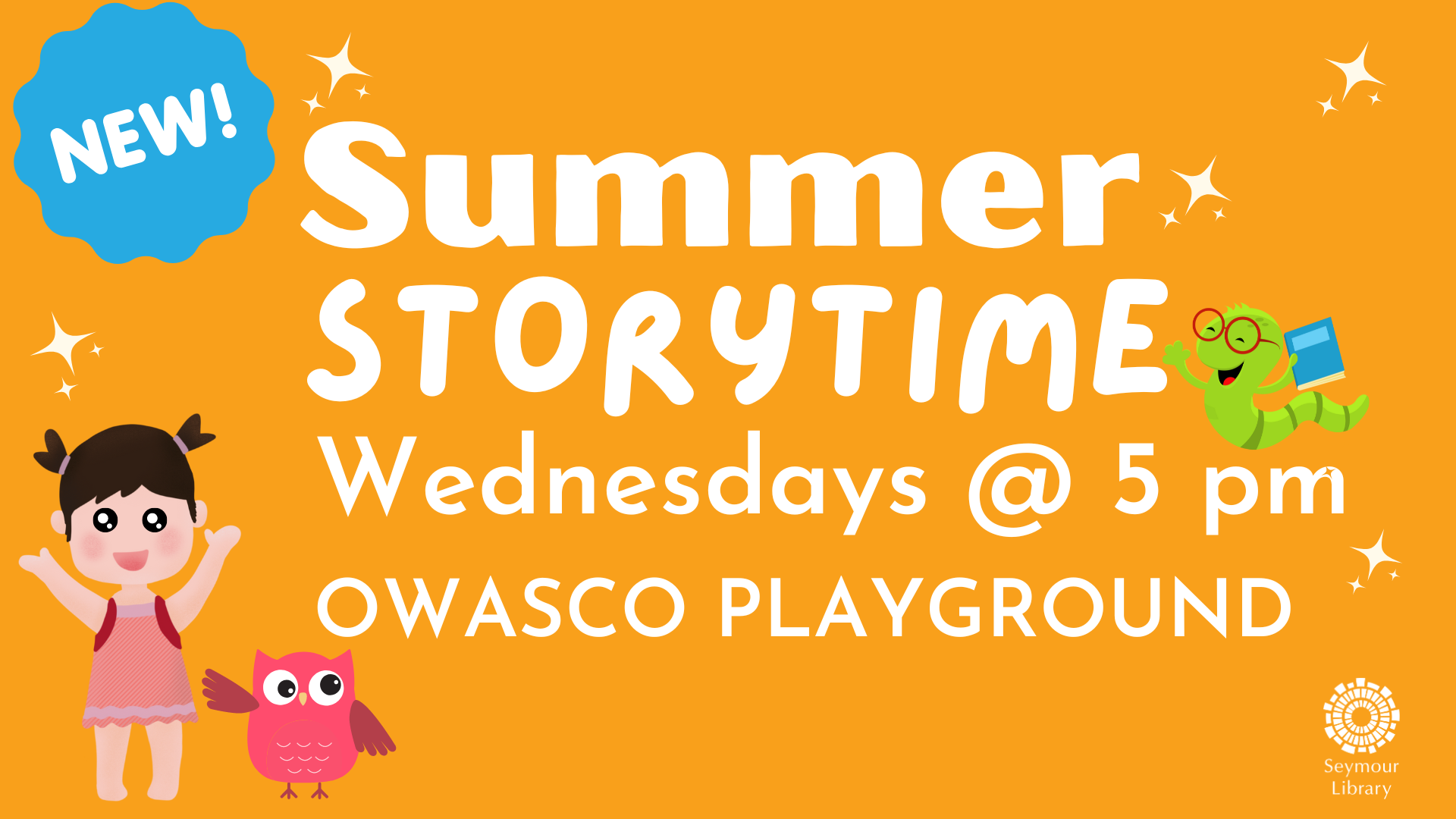 Seymour Library will be at the Owasco Playground, 6 Bristol Avenue, for Summer Storytime, July through August.
Thank you to our donors!
Seymour Library is grateful to the generous donors who make our summer reading program possible. Major funding for the summer reading program comes from the Bernard Carl and Shirley Rosen Library Fund of the Community Foundation of Tompkins County, and the Friends of Seymour Library.
A special thank you to the City of Auburn and Hoopes Park for letting us bring back Seymour Library's StoryWalkⓇ for another season!