Phase Three: North Lobby
Description of Project
The North Lobby project is part of the Library's ongoing initiative to provide expanded access to services, programs, and collections to ALL individuals in the chartered-to-serve area. The proposed improvements represent upgrades to areas that have not been significantly renovated in 30-50 years.
Phase Three work includes:
A new fire alarm system
New lighting in the historic areas of the building
New study/office/meeting spaces for patrons
Asbestos abatement in the 2nd Chapter Room
New furnishings & fixtures
Cleaning/restoration of the marble portraits in the North Lobby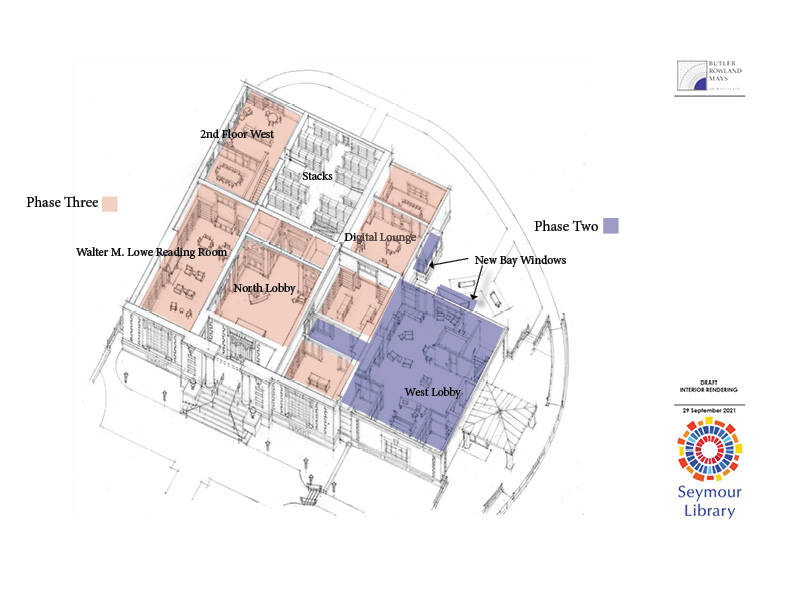 Further, updates to lighting, finishes, and furnishings will provide a comfortable experience for library visitors. Library users will experience increased satisfaction and, in turn, create increased usage of the Library as their requests for meeting space, access to new technologies, and other functional improvements are achieved to fulfill the Library's mission.
The timing of the North Lobby Project couldn't be any better, as Seymour Library will be celebrating its 120th year in service at its current location!