New Kanopy Ticketing System
Our streaming movie service, Kanopy, changed its system on November 1, 2023. Instead of 10 credits per month, in-district Seymour Library cardholders will now get 30 tickets each month. Each movie will be assigned a ticket value.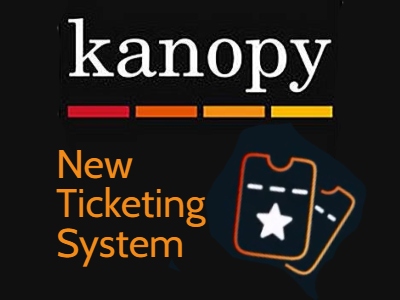 Ticket Values are as follows:
• Regular PPU (Play Per Use): 2 tickets
• Major Studio: 4 tickets
• Shorts (Single titles with a running time of 30 min or less): 1 ticket
• PLUS Packs & Kanopy Kids Subscription: Annual subscription, 0 tickets
• Bingeable episodic content (including The Great Courses): Pricing, tickets, and viewing period are based on total running time. (See the graphic below for a breakdown of episodic content.)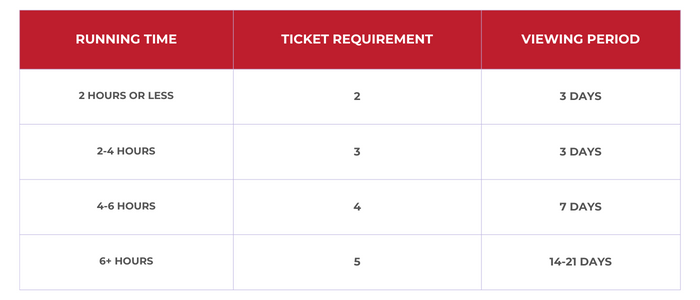 Will Kanopy Kids be affected?
Kanopy Kids content will continue to be its own section and will not be included in the ticket system. Kanopy Kids titles are always available for unlimited plays.
Want to view a tutorial on the new system?
Watch this informational video from Kanopy and start using your tickets today!