Summer at Seymour
Kids aren't the only ones who can DISCOVER this summer at Seymour Library. Learn something new at an after hours lecture, practice some self-care with meditation, chair yoga, and art, enjoy an evening of music, drop in for a game of Mah Jongg or Scrabble, or check out a book club. There is something for everyone and all programs are free!
Lifelong learners can explore a variety of topics during the library's After Hours Lecture Series.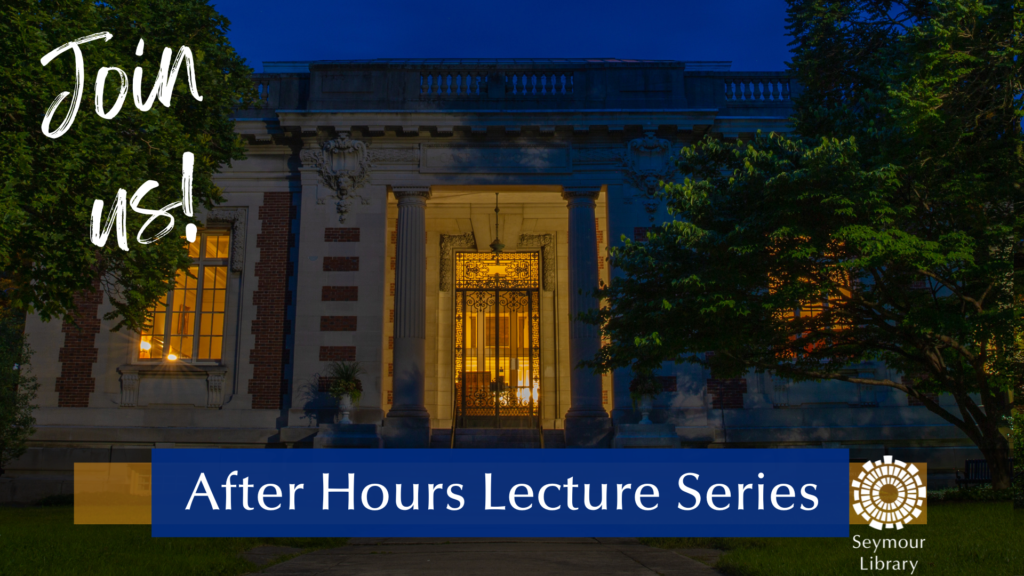 Explore how political parties have changed throughout history with Tom Henry on Tuesday, August 8 at 7 pm.
---
Escape the hustle and bustle of summer and relax with an afternoon of chair yoga, meditation, or sketching!
The library, in partnership with the Cayuga Museum of History and Art, will be offering chair yoga classes with instructor Wendy Vitale at 3 pm on Wednesday, August 2, 9, and 16 at the Carriage House Theater, 203 Genesee St REAR, Auburn, NY.
---
Discover inner peace and relaxation through both guided and silent meditation with Certified Meditation Leader Joe Sarnicola on Thursday, August 10 and 24 at 2 pm in the library's IDEA Lab.
---
Join other artists for an afternoon of sketching in the library's gardens on Thursday, August 3 and 17 at 2 pm. Supplies will be provided. In case of rain, this program will be held inside.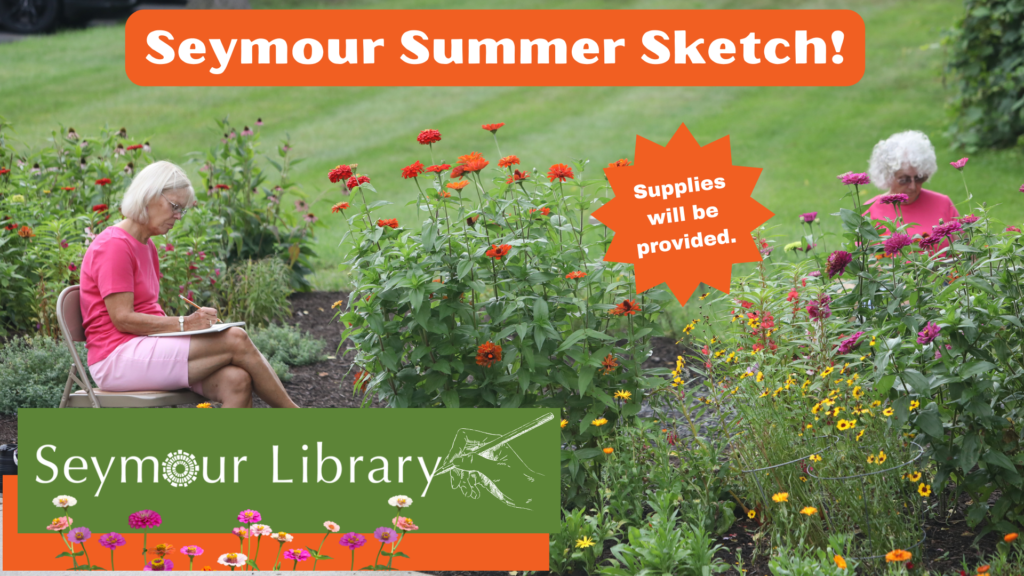 ---
Experience a variety of instruments and music during this free concert series at Seymour Library. Perfect for music lovers of all ages!
Learn about the culture and history of two stringed instruments: the 14-stringed Filipino banduria and the 3-stringed Okinawan sanshin with Annie Sheng, member of 14Strings! Cornell Filipino Rondalla, on Monday, July 24 at 5:30 pm.
The Skaneateles Festival in collaboration with Seymour Library with the support of Cayuga County Tourism are proud to present an evening with Steven Banks. Enjoy the sounds of the classical saxophone in the library's garden on Thursday, August 17 at 6:30 pm. *In case of rain, the concert will be held inside the library
For more information about Steven Banks, please visit: https://skanfest.org/2023/02/08/steven-banks/
---
Get your game on! Check out one of our drop-in Mah Jongg, Scrabble, or Dungeons and Dragons clubs.
Looking for a group to play Mah Jongg with? Join us for a friendly game on Monday, August 7, 14, 21, and 28 from 2 to 4 pm. Gaming sets will be available. Must know the basics of Mah Jongg.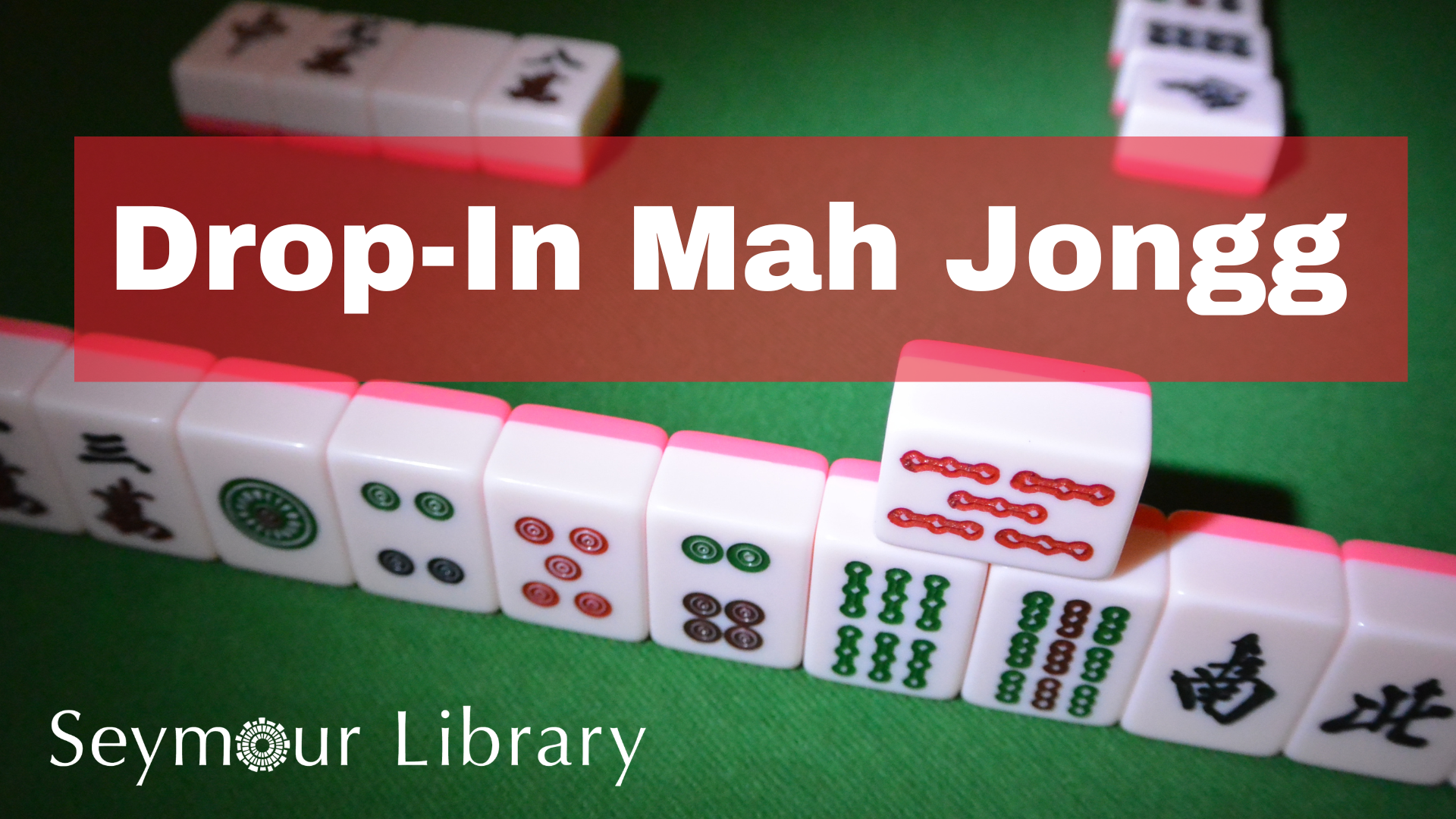 ---
Enjoy an afternoon of Scrabble on Wednesday, August 2, 9, 16, 23, and 30 from 1 to 3 pm.
---
Explore dark caves, find chests of gold and silver, avoid cunning traps, and fight off terrible monsters during Dungeons and Dragons Club on Friday, August 4 & 18 from 6:30 to 9 pm. For teens (13+) and adults.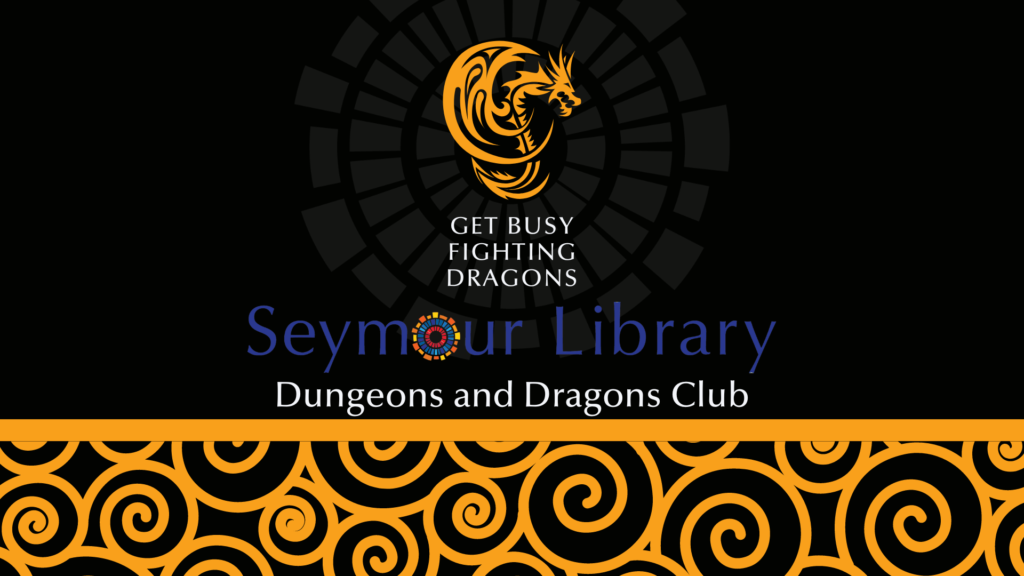 ---
The library offers a variety of book clubs, from historical fiction to sci-fi.
Find out WHODUNIT during Coffee and Crime Book Club on Tuesday, August 8 at 12 pm. Participants can pick any book in Anne Perry's "Charlotte and Thomas Pitt" series.
Love historical fiction? Travel through time during Tea & Tales Book Club on Tuesday, August 15 at 12 pm. Featured Book: The Last Year of the War by Susan Meissner.
Coffee & Conversation Book Club reads a little bit of everything! Join us on Thursday, August 24 at 10:30 am. Featured Book: Remarkably Bright Creatures by Shelby Van Pelt.
The Read More Book Club picks categories in support of the library's reading challenge. Join us on Wednesday, August 23 at 7 pm. This month's categories: "A Book Featuring Magic" or "A Book Featuring a Road Trip."
A Science Fiction and Fantasy book club with a twist! Otherworlds Club invites participants to discuss a book, movie, game, or comic that centers around a monthly theme. Join the adventure on Wednesday, August 30 at 5 pm.
---
Looking for some activities to keep the little ones entertained? Seymour Library's Discover Summer series runs through August 19. Explore kindness, friendship and nature with storytimes, science programs, book to movie club, and more!